Are You Searching for a Source That Offers a Great Selection of Pet Supplies That Aren't Overpriced and a Place to Get Your Questions Answered and the Help You Need?
At "T&N Feed and Pet Supplies" we offer a great selection of pet supplies at everyday low prices. We're conveniently located just one block north from I-10 (Exit-50) on Tucker Road.
We offer a complete line of items for horses, dogs, cats, birds (both caged and wild), rabbits, guinea pigs, hamsters, cattle, sheep/goats, pigs (including mini pigs), and fish (both pet and pond).
WE
OUR CUSTOMERS
You will find that the atmosphere is fun and your shopping experience will be a pleasant one. We carry a wide selection of products in many categories. Our number one goal is "CUSTOMER SATISFACTION!"
Special orders are no problem. If we don't have what you're needing, just let us know and we'll be more than happy to try and get it for you.
You'll find that our prices are much lower in many cases when compared to the Big Retail Stores when it comes to pet supplies.
You'll also find that the brands we carry are not the low quality ones that are sold in the mass merchant stores.
So, if you're ready to experience "old fashioned -- one-on-one" customer service with a smile, then we invite you to come on down and pay us a visit. We're looking forward to serving you.
Click Here to See Our New Line of Probiotic Skin Care for Pets
SPORTSMAN'S PRIDE DOG FOOD
We are the exclusive distributor for "Sportsman's Pride" pet foods in South Mississippi. These high quality pet foods are competitively priced.
Have Questions, Call Us At (228) 875-6909
Check Out Our Facebook Page...CLICK HERE!!!
We Now Carry Victor Dog Food!!!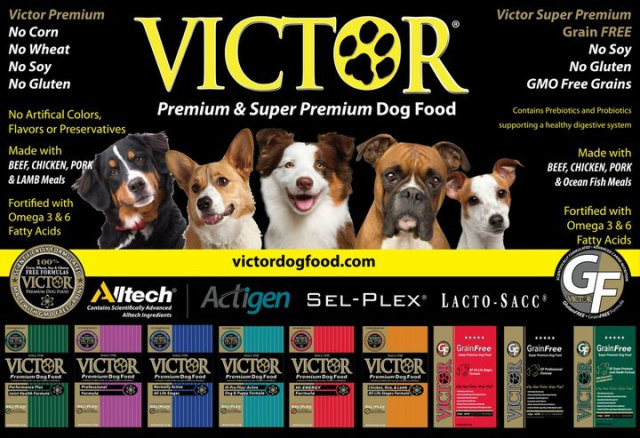 We Sell Pints, Quarts and Gallons!!!
CLICK HERE TO LEARN MORE ABOUT ZYMOX
CLICK HERE TO DISCOVER REAL PAIN RELEIF
We Carry The Full Line of
"Taste of the Wild" Dog and Cat Foods

Click Here To Learn More About Taste Of The Wild

Have Questions, Call Us At (228) 875-6909
T&N Feed and Pet Supplies ~ 8112 Tucker Road ~ Ocean Springs, MS 39565